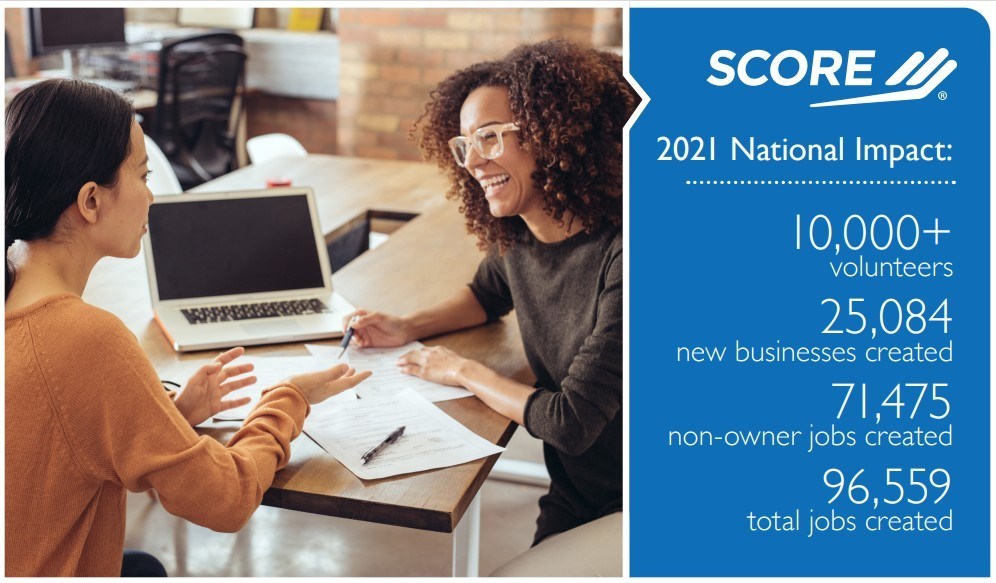 Volunteer advisers SCORE big
Thousands of small business owners have learned that if you are looking for free one-on-one expert help in launching your small business or want professional advice as you struggle to get it off the ground you need to look no further than the Service Corps of Retired Executives, better known as SCORE.
This group of 10,000 volunteer executives in 1,500 communities around the nation have decades of experience in understanding how businesses operate, whether big or small. And they give of their time and expertise in a big way. All for free.

SCORE, a resource partner of the Small Business Administration, is celebrating its successes in April, which is National Volunteer Month.
"I enjoy giving back to my community and helping other small business owners start and grow their business," says Mary Harris, SCORE's Mississippi District Director. "Small businesses are the backbone of our community."

Variety of industries
The volunteers come from diverse backgrounds and offer expertise in a wide variety of industries. All are experienced. All have a passion to help small business owners succeed.
Not all are retired; about half are still working as entrepreneurs and executives.
The results are impressive. Entrepreneurs who receive more than three hours of mentoring report higher revenues and increased business growth, SCORE says. "You know when you reach a milestone yourself and you want to celebrate?" asks SCORE Savannah mentor DeLisa Clift. "That's what it feels like to me when I see a SCORE client reach a goal they have set for themselves."
Numbers who were helped
During last year alone, SCORE's 10,000 volunteers donated 4.6 million hours, helped to create 25,084 new businesses, 71,475 non-owner jobs, and 96,559 total jobs. In addition, they provided clients with 326,617 mentoring sessions. You can find out more about SCORE on the organization's website.