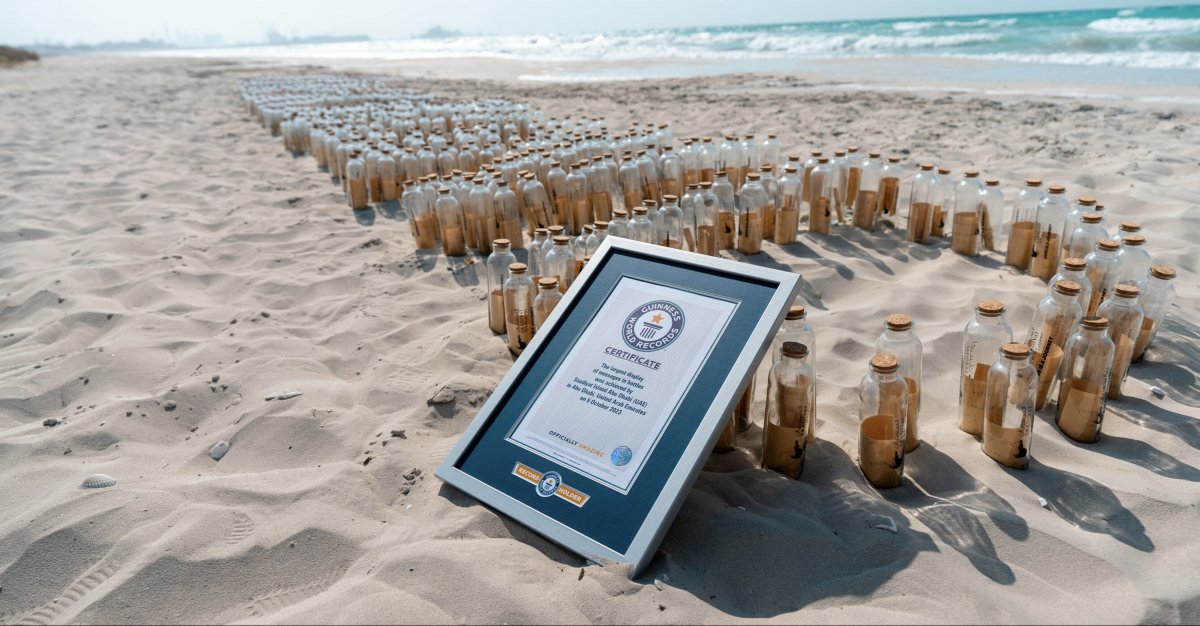 You won't believe this incredible publicity stunt


Stunts are a great way to gain publicity for your business—or, in this case, for your tourist attraction. The folks who run Saadiyat Island in Abu Dhabi have come up with a memorable stunt that must gain top marks for ingenuity.
The island was awarded the Guinness World Records title for, of all things, the largest display of messages in bottles. The memorable stunt involves no less than 1,100 bottles, each of which contains a unique message.
The bottles were collected and prominently displayed at Saadiyat Beach. The island promoters invited guests to take part in their endeavor, modeling it on Paris's iconic Pont des Arts Bridge. They invited them to share their personal reflections on the concept of love. These notes were then carefully placed inside glass bottles and transported to Saadiyat Beach Club a week later.
At the beach a local sand artist arranged all the bottles into a large message spelling out "I ♥ Saadiyat Island."
Heartfelt connections
"We are driven by a passion to bring people together, build a sense of community, and create heartfelt connections," says Taghrid AlSaeed, who is executive director of group communications and destination marketing at Miral. "We are thrilled to receive this recognition by Guinness World Records, reflecting our commitment to deliver unforgettable memories and sparking moments of joy for all our guests, while achieving our vision for Saadiyat Island and contributing to Abu Dhabit's growth."
Leading beach destination
According to the promoters, Saadiyat Island is renowned as the Middle East's leading beach destination. They say it offers fine dining, luxury hotels, stunning natural beaches, and roaming wildlife. It is home to premium hotels and resorts and offers world-class arts, cultural educational, wellness, golf, lifestyle, and retail. It also is home to the iconic Louvre Abu Dhabi, the soon-to-open Guggenheim Abu Dhabi and the Natural History Museum Abu Dhabi which will feature, the promoters say, some of the rarest natural history specimens ever found on Earth. It is only 20 minutes from the Abu Dhabi Airport and downtown Abu Dhabi and an hour from Dubai. You have got to hand it to these folks. When it comes to marketing, this stunt is tough to match, let alone beat. Perhaps it will stir up some ideas in your mind how you can use a stunt like this—not quite as dramatic of course—to promote your own business.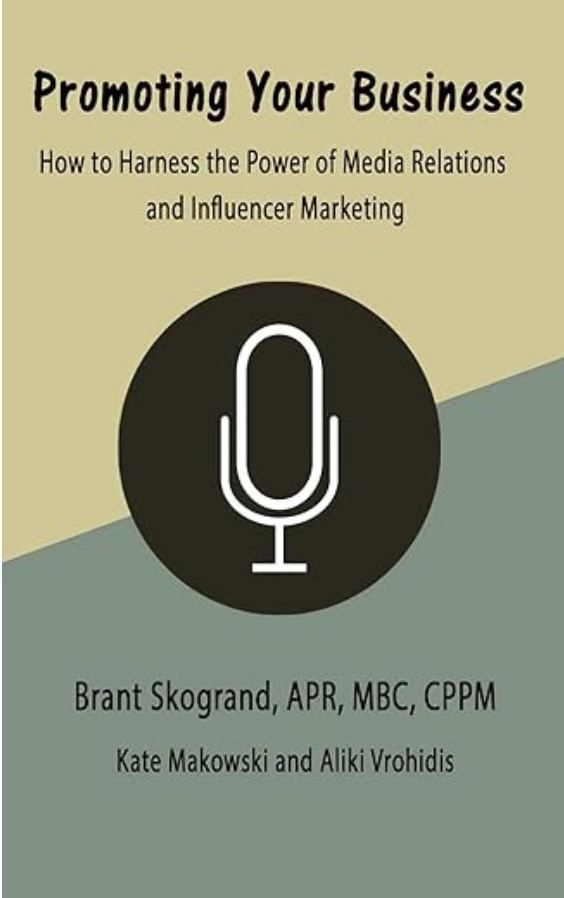 Get the word out the right way
Media coverage and influencer mentions can produce tremendous benefits for your organization, including third-party credibility, visibility and more. In Promoting Your Business: How to Harness the Power of Media Relations and Influencer Marketing, public relations veteran Brant Skogrand, APR, MBC, CPPM, along with communications professionals Kate Makowski and Aliki Vrohidis, share with you:
The basics of media relations, from when to do media relations to how to prepare for media interviews

Advanced media relations, from when to hold a press conference to how to coordinate a successful media tour

Q&As with actual journalists and influencers

Public relations case studies
Read

Promoting Your Business

to make a difference in your organization today!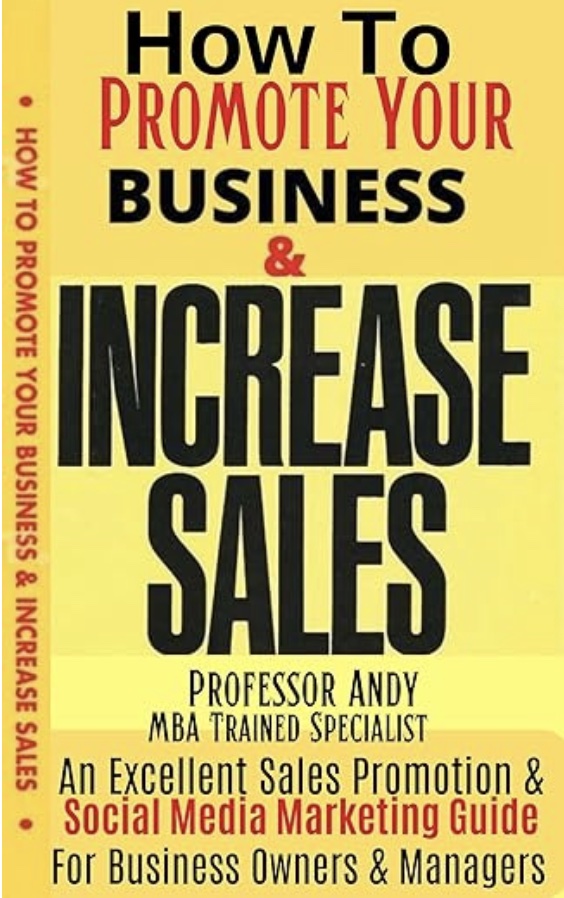 Learn how to promote your business
December 2022, NEW and EXPANDED 2nd Edition of How to Promote Your Business & Increase Sales.
For decades, Professor Andy and his team have searched for businesses that provide high-quality products and excellent customer service. As a result, the book exemplifies brands like Staples, Apple Stores, Target Stores, Home Depot, Office Depot, Google, YouTube, and more.

You will learn
Effective Promotions on Social Media

68 Easy Ways to Retain customers

350 ways to promote books or courses

Email newsletters, blogs, postcards

And much more to look forward to

This book is dedicated to all healthcare professionals who helped save millions of lives during the COVID-19 pandemic of 2019 and 2020.

Professor Andy teaches readers how to effectively promote their brands on social media, retain customers, create promotional content, and market their products.


This is a great gift idea for business owners and managers. It is available in softcover, hardcover, eBook, and audio book.