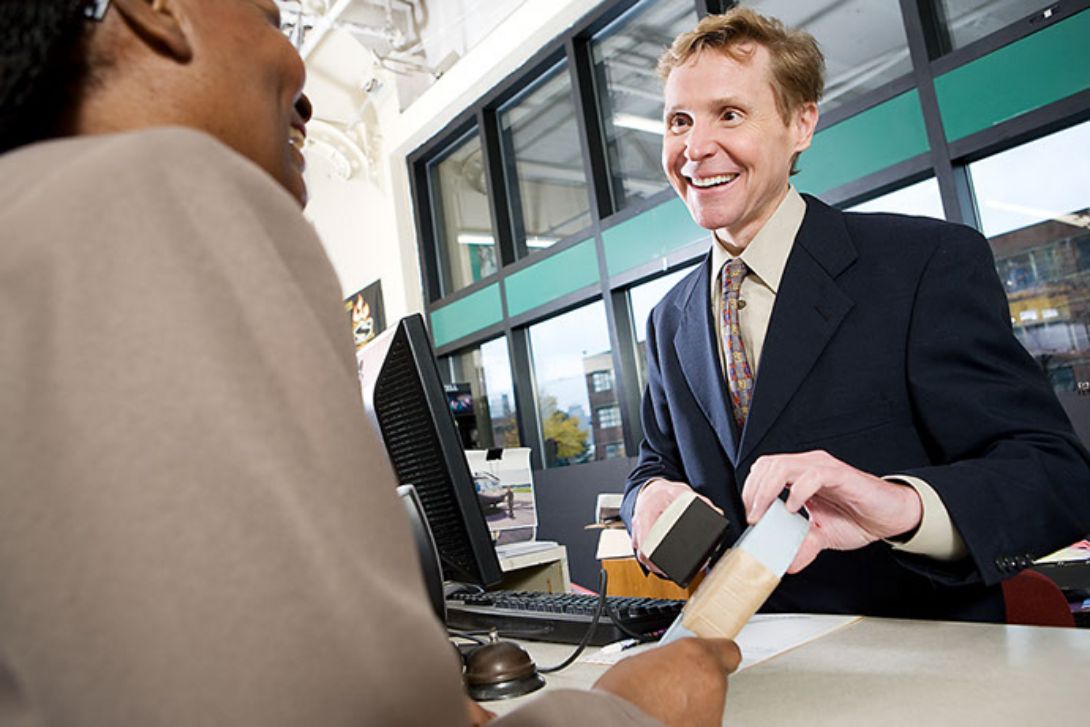 Help your sales staff avoid these UNWITTING customer turnoffs
A SALE CAN

quickly turn sour through attitudes shown by you or your retail staff, sometimes without them realizing it. Here are approaches that sales people often adopt, causing customers to become turned off and possibly losing them forever.
An attitude of indifference.
Sales staff should be enthusiastic about their work and friendly to customers. Often, however, they make customers feel as though their business and their problems are unimportant and they do not care whether they make a sale or not.
A defensive approach, communicated through body language and tone.
Instead of being more concerned about defending their approach or their products, they should be good listeners who should be open to feedback from customers and to strive to find out what they want. They should be able to anticipate customers' objections and be capable of changing the customer's beliefs and attitudes where necessary.
Becoming frustrated when a customer becomes "difficult."
Staff should be mannerly, respectful and patient, no matter how hard they may find it to be at times. They should be understanding and patient, realizing that not all customers are the same and that some might be slower than others at grasping what the sales person is telling them. They should remember that, although they know the store's products well, most customers do not.

Here's a way to assist your staff in avoiding these turnoffs.
Suggest to them that they look at each customer as a friend, as someone they would really like to help.

Tell them that, even if they find the person rude, demanding or objectionable, they should inwardly say to themselves that they are

not

going to allow this person to make them adopt a similar attitude in response.

Remind them that a stranger is only a friend you have not met.
If your staff does not meet these standards, consider training them or hiring staff that will do so.
If you need to pay more to attract quality staff who understand customers' needs, it will be worth the investment.
Books on customer service selected specially for you
Recipient of the 217 Textbook & Academic Authors Association's Textbook Excellence Award, Customer Service Skills for Success by Robert W. Lucas is the top-selling customer service textbook in the United States.
The 7th edition addresses real-world customer service issues and provides a variety of updated resources, activities, examples and tips from the author and active professionals in the industry to gain and hold readers' interest while providing insights into the concepts and skills related to customer service.
The text begins with a macro view of what customer service involves today and provides projections for the future, then focuses on specific skills and related topics.
The 7th edition of Customer Service Skills for Success contains 10 chapters divided into four parts, plus the Appendix, Glossary, and Bibliography. These parts focus on different aspects of customer service:
The Profession, Skills for Success, Building and Maintaining Relationships and Retaining Customers.
Along with valuable ideas, guidance, and perspectives, readers will also encounter interviews of real-world service providers, case study scenarios, and activities to help apply concepts learned to real-world situations. This allows the student to think critically on the issues presented.
---
Reinforce your customer service skills!
The best customer service professionals know it takes consistent focus to serve customers at the highest level. Whether you want to deliver world-class customer service or just get back to the basics, Customer Service Tip of the Week is your resource for proven tips, ideas, and techniques.
Thousands of customer service professionals from all around the world read the weekly Customer Service Tip of the Week email. Now you can get more than 52 of the most popular tips all in one book. Use these tips to build rapport, exceed customer expectations, and solve tough problems.
• Select tips by category, by specific challenge, or just go in order.
• Each tip includes a short explanation plus practical suggestions.
• Focus on one tip per week to sharpen your skills over time.
Customer service leaders will find additional resources for sharing the tips with your team!
---
101 Tough Conversations to Have with Employees provides guidance for managers on how to broach uncomfortable conversations across a wide range of issues.
Inappropriate workplace conduct, lateness, sexually offensive behavior, productivity and communication issues . . . these are just a few of the uncomfortable topics supervisors must sometimes discuss with their employees.
Top human resources author Paul Falcone offers realistic sample dialogues managers can use to facilitate clear, direct interactions with their employees that help sidestep potential awkwardness and meet issues head-on.
This practical, solution-oriented book walks you through some of the most common and most serious employee problems you are likely to encounter.
In 101 Tough Conversations to Have with Employees, Falcone covers topics including:
• substandard performance reviews,
• progressive disciplinary warnings and termination meetings,
• FMLA abuse and ADA accomodations,
• wage and hour challenges,
• team turnarounds,
• compensation conflicts, and more.
This handy guide helps you treat their people with dignity and respect, focusing not just on what to say but also on how to say it. It provides proven techniques you can use to protect yourself and your organizations—and get the very best from your people.
---